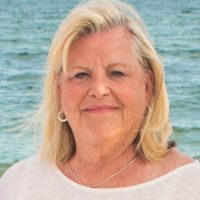 Deborah currently serves as the Board of Directors President for Pets Going Places (PGP).
Prior to this position, she was Board President for another animal rescue group.
Deborah brings 30+ years of organization management and leadership experience from her career to the team.
Deborah grew up in St. Louis, MO, and received her Bachelor of Science in Marketing degree from Webster University in St. Louis.  She has worked for companies such as Southwestern Bell/AT&T, Cingular Wireless, Finite Consulting and Dallas Kidney Specialists, PA.
Deborah resides in Richardson, TX with her husband Patrick, who is in charge of "Happiness Training" for their foster dogs, and her three adopted dogs, and current PGP foster dog.
Deborah is in charge of "happiness training" for us.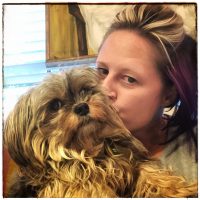 Vanessa left the corporate world several years ago and found her passion in saving dogs.  Volunteering first as a photographer for rescues for adoptable animals, she became the director of operations at large local rescue group.  Seeing the overwhelming numbers of available animals that didn't match the number of available homes, she dreamed of another way to get these dogs into the rest of their lives.
Vanessa, Deborah and Deana founded PGP, to move dogs out of Texas to Rescue Partners in parts of the United States where available adoptive homes are much more plentiful.
Vanessa is the Vice President and the heartbeat of PGP.
She and her sidekick Doc Holliday, her rescue dog who goes to work with her every day, are the boots on the ground with a small army of amazing volunteers from Dallas to East Texas and beyond.
What she won't tell you is that she whispers a promise in the ear of every dog we take, that they will be safe and loved….forever.
She has kept her promise.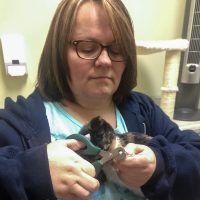 Deana is currently a Senior Director of Software Engineering at Raytheon Intelligence and Space, and the Secretary for PGP.
She has been involved with animal rescue since 2014. She learned about the dog overpopulation problem in Texas after adopting her dog Willy from a rescue, and she became a foster.
Deana focuses on fostering cats instead of dogs because her husband wants to keep every dog. We love her husband for that.
Deana is also a certified dog trainer and serves as the Chair of the Animal Shelter Advisory Board for the City of Rowlett, Texas.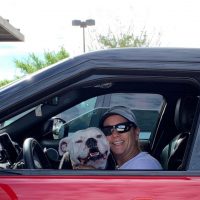 Jody grew up in Wisconsin. She is the Treasurer for PGP and has volunteered in dog rescue for over 10 years.  Jody and her husband Jerry have offered much to PGP between their home as base camp for transport to a van tailored to moving the dogs.
She, Betsy and Vanessa are our prolific transporters in addition to some of our other volunteers.
And boy do they have some amazing tales from the road.
Jody gets pretty excited when the van heads to her Cheesehead homeland (Go Pack Go!), too bad for the rest of us the cheese curds never make it all the way back to Dallas.
When Jody isn't working or rescuing, she is killing it on the tennis court.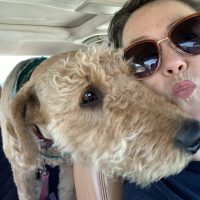 Jan is currently Supervisor of Digital Services and Print Production for Mary Kay, Inc.
Having been raised on farm, Jan has always had an incredible love for animals.
She began working with PGP in November 2019 after seeing a friend's Facebook post about fostering puppies.
She has fostered ever since.
Jan is also a creative geek, and loves refurbishing foam and gently used materials to make dog beds, dog collars and dog harnesses. Jan was born and raised in Oklahoma, and has a sweet spot for the Ardmore Animal Shelter.
Matter of fact we refer to her unscheduled trips north to Ardmore as "Jan's gone rogue".
Nickname earned, as Jan never returns empty handed. Rather she is loaded up with rescue dogs ready to start their new lives.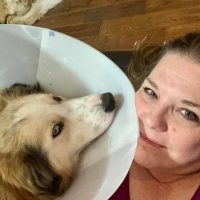 Betsy may not be a native Texan, but she managed to get here as soon as she could. She proudly states that she is a Texas Aggie to the core. And there is no doubt she has a heart of gold.
Betsy began working in dog rescue many years ago, when she and her husband became empty nesters.
Betsy was a teacher and she and her husband, Cary, raised two amazing men who serve honorably in our military.
We lovingly refer to Betsy as our PGP vampire. When we transport, there is no stopping other than for human or canine bathroom breaks. Betsy is the designated night driver. She also makes up time when everyone else is asleep.
Betsy has need for speed.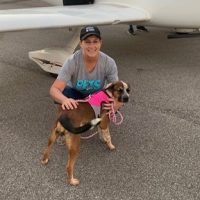 Jean started her journey with this PGP in 2019.
She saw a plea on a Facebook post asking for someone to foster a couple of pups that were in boarding and needed a place to call home for a few days and thought, "I can do that".
She picked up Nell and Rip from Tri Lakes Vet Clinic and hasn't stopped fostering, volunteering, and transporting since.
Says Jean, "these amazing dogs that come from horrible situations, or are not wanted anymore or have been dumped to live on the road, have really taken a special place in my heart.  I know I can't save them all, but I can save one life at a time.  The experiences I've had with Pet Going Places, the people, the dogs, has forever changed my life".
Jean has changed our lives too.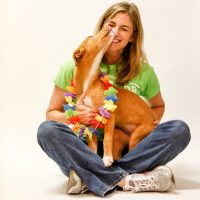 BC has always been an animal lover, and brought her first stray dog home when she was around 4 years old.
Her Mom put up with countless found animals over the years she lived at home, and now her husband and 2 sons are never surprised when she shows up with a new fur baby.
BC started volunteering with pet rescues about 10 years ago, and has been involved in many different roles over the years.
BC enjoys the behind-the-scenes admin work, as well as transport, medical help and fostering.
She has been part of PGP from its infancy and boy are we lucky to have her.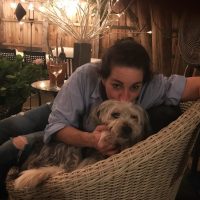 Jenny has been a prolific foster since 2011 and has fostered for several groups before PGP.
She specializes in scared dogs.
She also specializes in naming dogs who come in to PGP.
Sadly after attempting to name a dog Weenie, she was banned from that particular job.
Jenny's own pack is currently made up of four foster failures, and is the human mom/slave to the famous Minnie Poo Poo Head.
Yet another reason she's been banned from naming dogs.